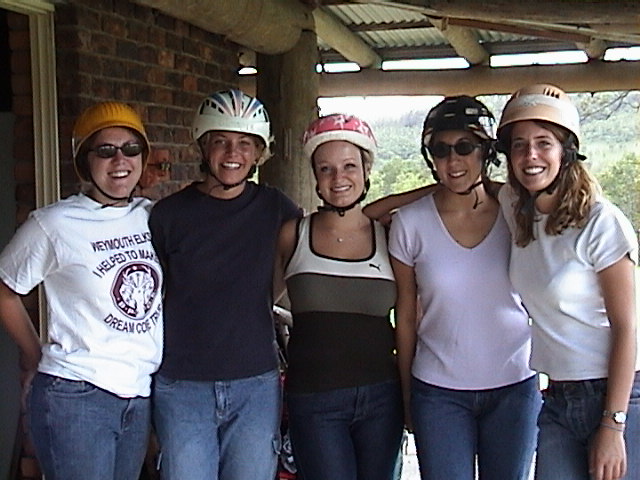 this is us chicks getting ready to go horseback riding...let me tell you that 3 hours of riding is way too long! (I never thought I'd ever say that either :P HAHA!) from left to right is Kelly, Ali, me, Beth, and Krista...and check out our kickass helmets baby!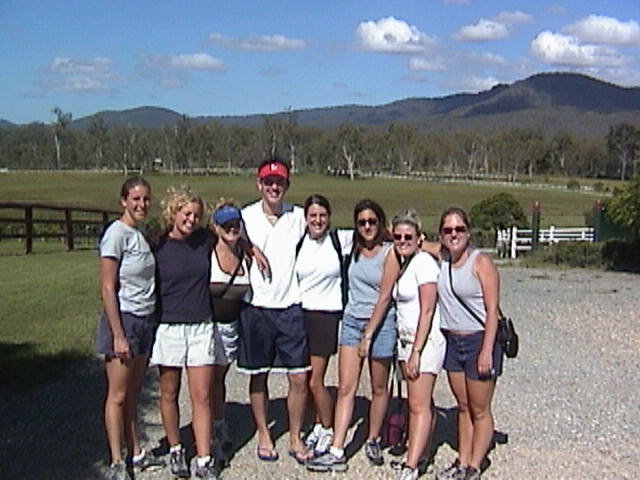 here we all are after horseback riding, we're at the winery ready to have some free alcohol!! yeah!!
here's a ton of people chilling at the on campus pub named Don's Tavern!
Gumnuts welcomes us huh...ummmm hey James thanks but no thanks...sweet can I have some more orange tang or what
Anchal and Kelly
Chops, Nick and Stuart
Kelly and Renee (Douchy!)
the girls at Don's
Well here are some more pics; I'll put more up when I get to it!