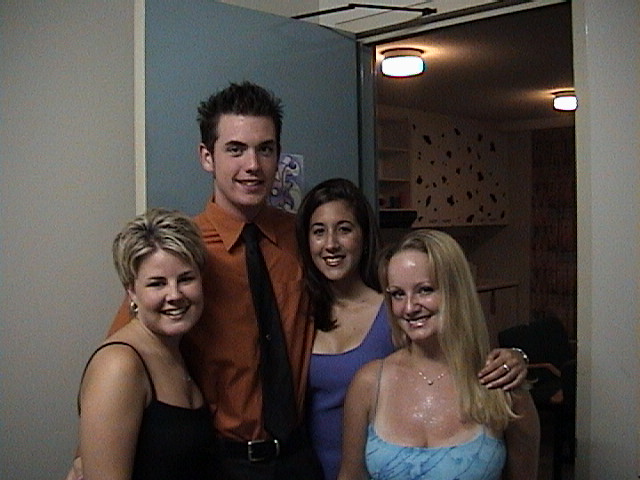 This is Heidi, Bret, Beth and me before we went to Palava (Palaver, Pavillion, whatever the hell we called it)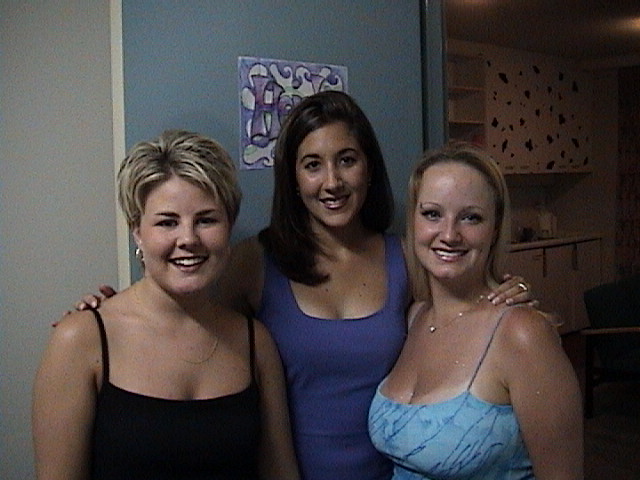 This is Heidi, Beth and me...same pic just w/out Bret this time :P
Bret and me just hanging out in my room; check out my cool tapestry I got in Byron Bay!
Kelly and Jim (go Wemouth)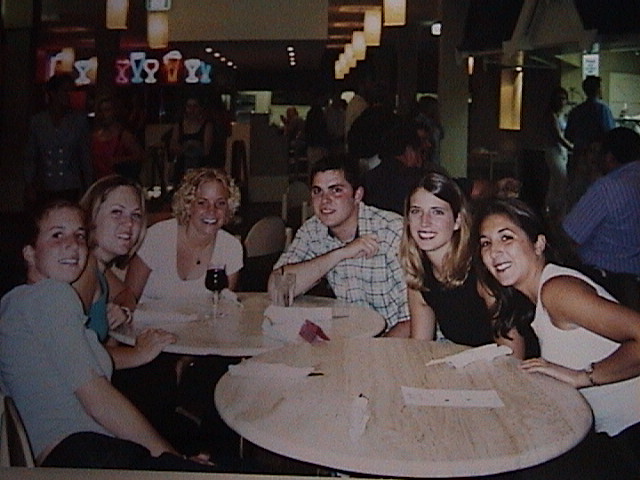 It was Heidi's bday and they went out to Brisbane; I wasn't there b/c I was in Byron but I know they had a blast up there! From left to right it's Anne, Kelly, Ali, Jim, Krista, and Beth.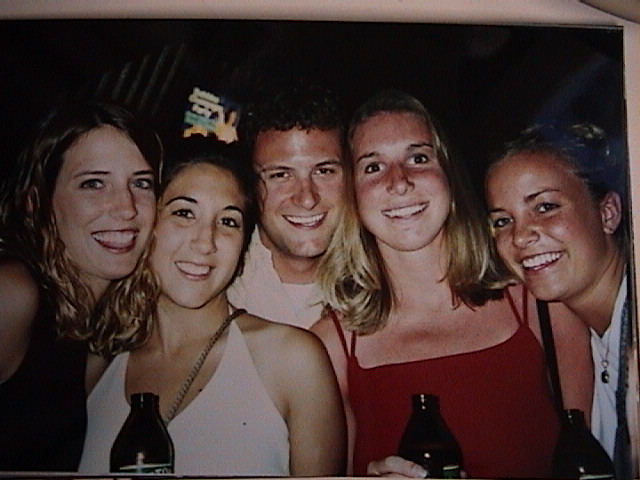 This is at a nightclub called Shooters; from left to right is Krista, Beth, Stuart, Anne, and Ali.
Kelly, Ali, and TEXAS!
Here's the guys dressed up..it's around the beginning of the semester
Well everyone...this is only the beginning of the semester for everyone...I have so many pictures that I think you'll all love (time to reminisce and all that) so keep checking the rest of the pages out...