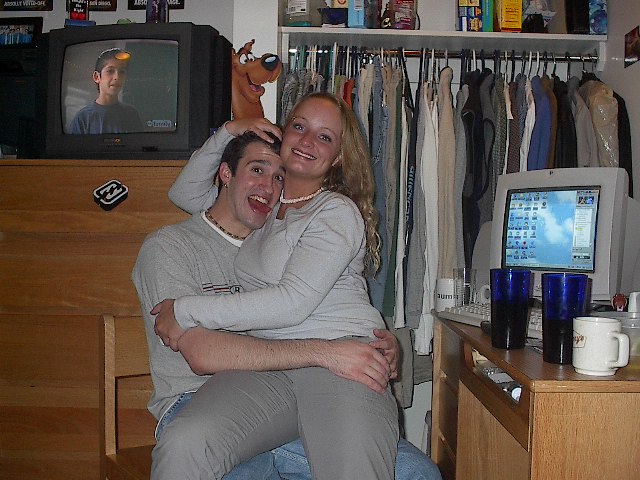 Me and Scotty... I put the better one of the 2 up here buddy haha!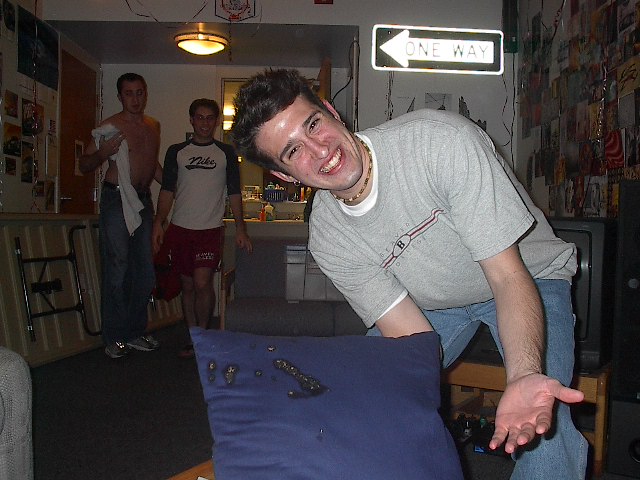 My god... Bobby puked (that's right everyone AGAIN!!) after choking on some captain and coke... all over Sam's bed... these pics are awesome, we couldn't stop laughing at him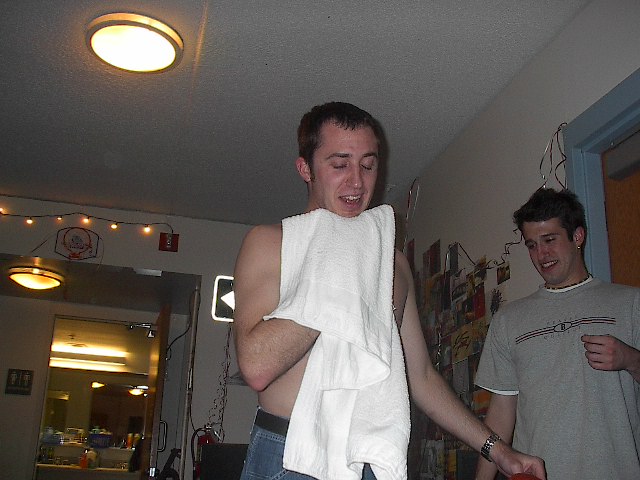 Bobby post puking
Sam all pissed off cleaning off the bed, with Scotty rolling...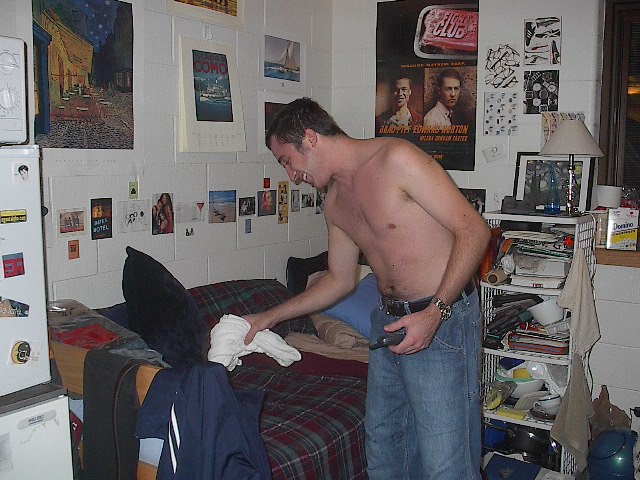 Bobby inspecting the damage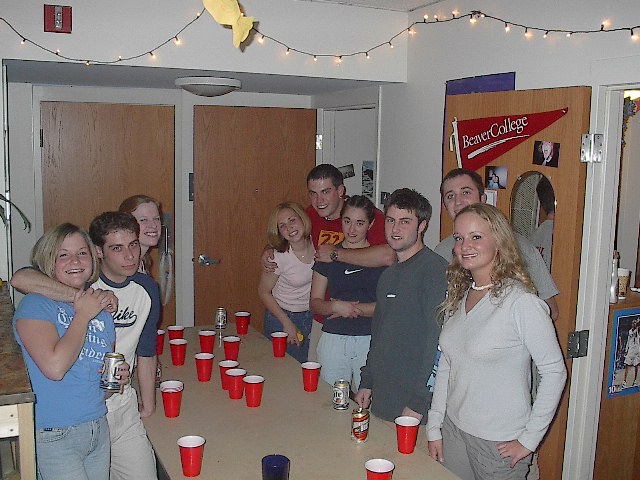 nextdoor in 405 playing flip cup... Sam and I played with hard alcohol, yeah baby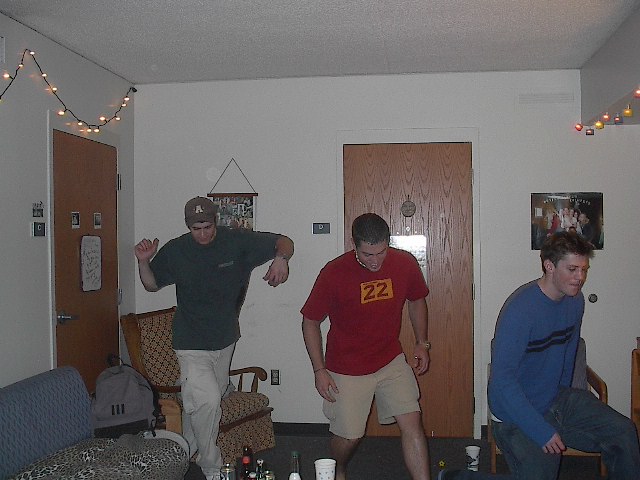 Tim, Owen and Reuter dancing to NSYNC's 'girlfriend' haha
still going to the same f'en song...
Bobby pulled Sam right over the couch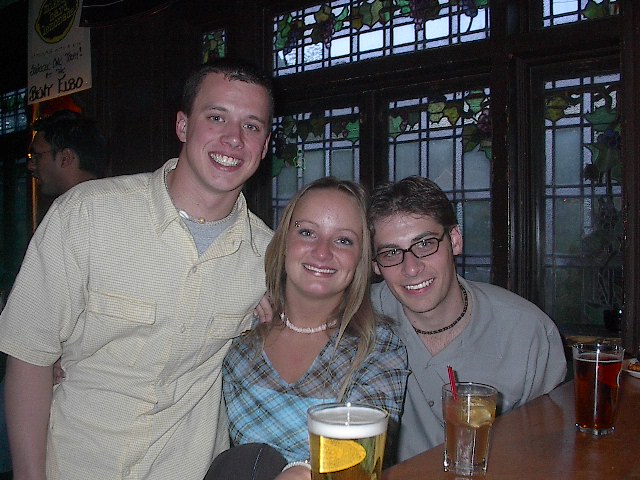 Here starts pics from Bent Elbow... Josh me and Sam