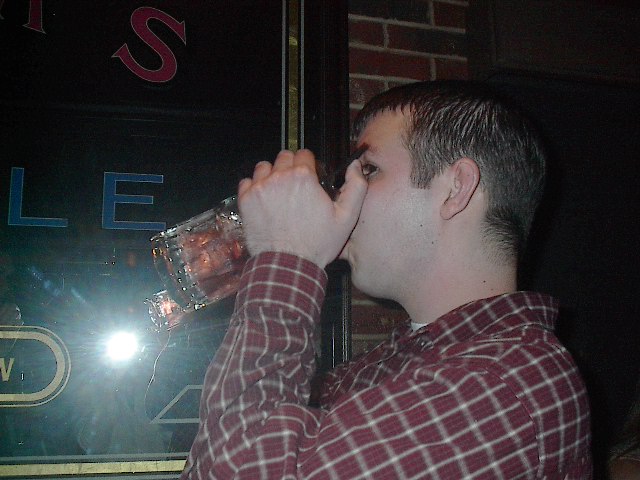 Kyle with his 32oz Long Island Iced Tea... this had to be the best night; we all waited 4 long years to see Kyle drink for the first time... you'll see why it was worth it in these pics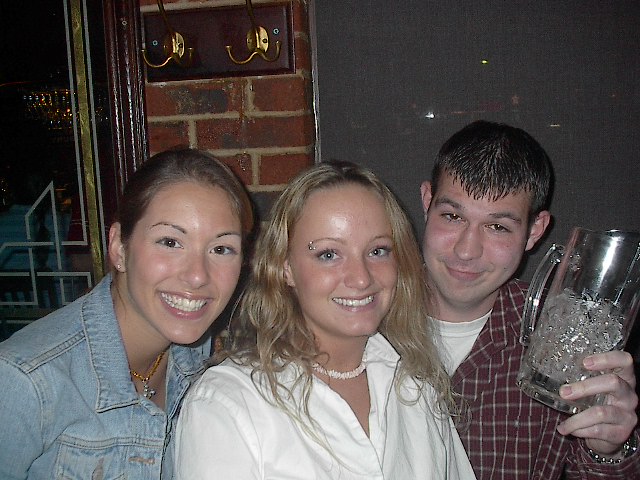 Christina, me and Kyle, notice he's finished the drink and check out that face!!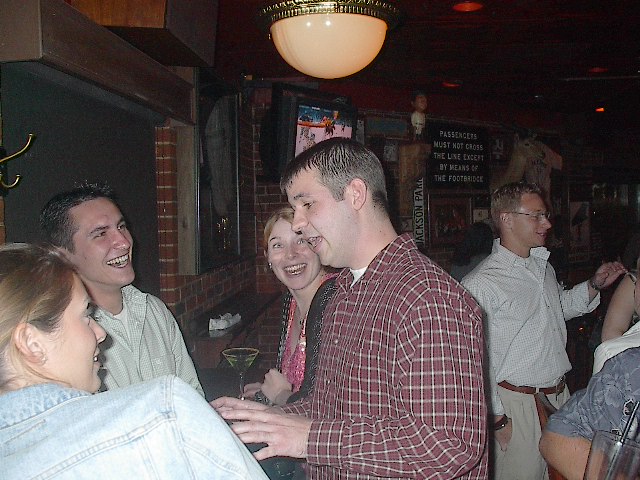 Kyle's fish story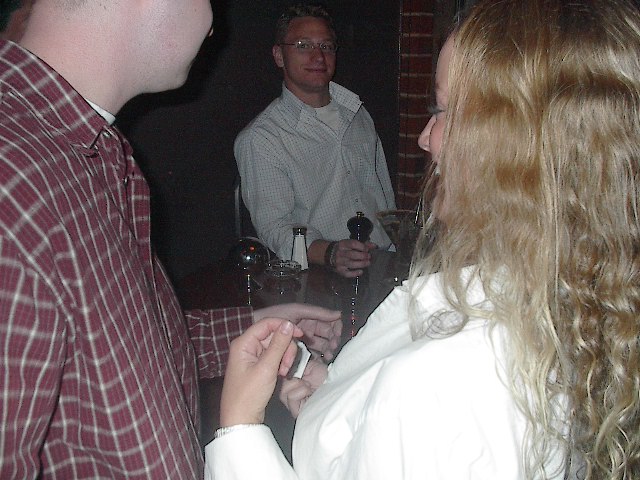 time for Kyle's first shot too; they got him a Purple Hooter and I hear Kyle go, "Bring her over!!" for a body shot. Of course I'm the girl to do the shot for him... glad I could help you out buddy, it just might count as getting to 2nd
after the shot... great picture there (nice work Ken)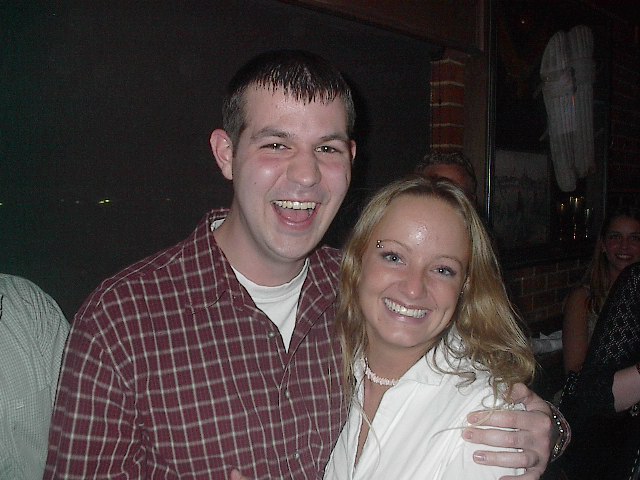 Kyle and me afterwards... he's looking happy everyone !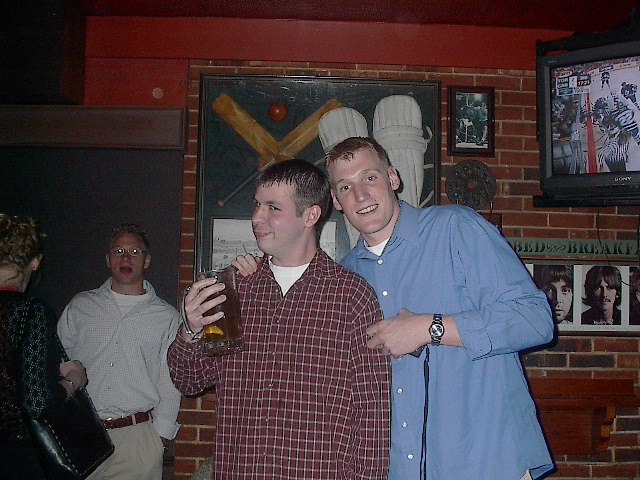 Kyle and Trae...